New Law Society president Murray Etherington vows to protect legal aid
[ad_1]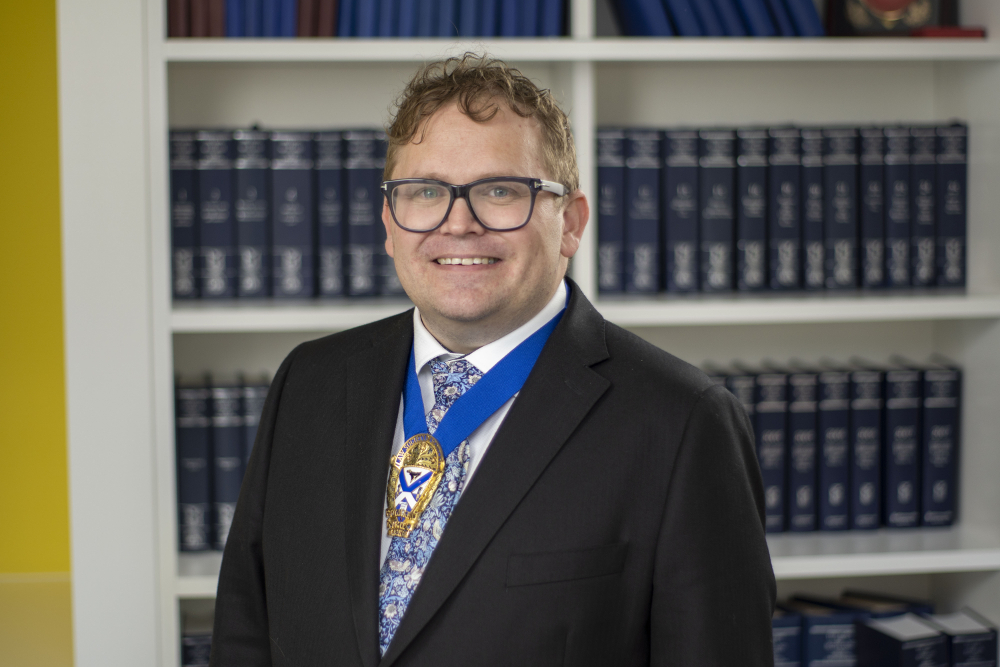 Thorntons partner Murray Etherington has vowed to fight to protect legal aid across Scotland. 
He said he will also focus on the Law Society's critical role in regulating the profession following the Scottish government's proposals to overhaul the country's legal system.
Mr Etherington believes his experience with Thorntons and his unique legal background will shape how he uses his platform as president.
He said: "I'm humbled to be given the opportunity to become president of the Law Society, and excited for the year ahead. My aim is to provide continuity, and to meet and speak with as many members as I can both in person and remotely. 
"Unlike almost every president who's preceded me, I've never set foot in a courtroom in my life, but aim to fly the flag for chamber practice. We have been underrepresented compared with litigators." 
A key priority will be ensuring legal aid in Scotland continues to be available for anyone who may need it.
Mr Etherington continued: "You can't become president of the society without understanding the impact of legal aid and the lack of support for legal aid over many years.
"I hope to use my time as president to ensure the vital funds are protected and be a champion of its impact on society.
"The Law Society does an excellent job regulating solicitors so the public can have confidence and our profession continues to prosper. I'll be repeating that message loudly and often as the Scottish government continues to consider the future of legal regulation."
Mr Etherington, who has wanted to be a lawyer since he was in primary six, joined Thorntons in 2013 as partner and has since progressed to become the head of the private client department where he leads a team of 150 colleagues specialising in executries, powers of attorney, wills, trusts, asset protection and inheritance tax planning. 
Colin Graham, chairman, Thorntons Solicitors, said: "We are very proud of Murray's appointment. He has already held several offices at the Law Society of Scotland and we are confident that he will be a formidable president who supports and promotes the profession as well as the wider legal sector."
[ad_2]

Source by [author_name]