Wings Over Scotland | On their fat behinds
[ad_1]

By now Wings readers will very likely have now observed today's occasions in the Home Of Commons, wherever Speaker Sir Lindsay Hoyle totally missing his rag at Alba MPs (and Wings contributors) Kenny MacAskill and Neale Hanvey for protesting from the Uk government's refusal to regard Scotland's mandate for an independence referendum.
'Get them out' desire Tory benches as Speaker Lindsay Hoyle orders ALBA MPs Neale Hanvey and Kenny MacAskill out of the chamber for heckling Boris Johnson. #pmqs pic.twitter.com/RiADdSwKZA

— Phantom Ability (@PhantomPower14) July 13, 2022
Each just one of the SNP's MPs, meanwhile, sat meekly on their arms and didn't squeak a one word of protest even as the Speaker flagrantly disregarded the House's regulations and subsequently improperly suspended the two Alba associates for a week.
The Standing Orders of the House Of Commons with regard to "naming" MPs (the stage that precedes their suspension) are very clear.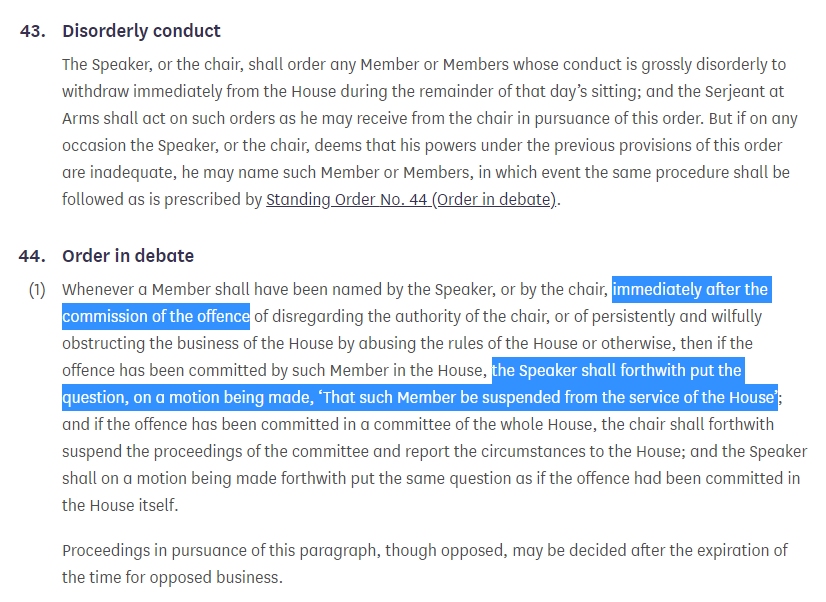 The Speaker may possibly buy Members from the Home for the remainder of the day, OR in the situation of a lot more severe offences he may possibly "name" them, which attracts extra significant penalties. He may NOT, however, do both equally, as Hoyle did today. It is possibly-or.
The explanation for this is that in the celebration of becoming named, Customers are entitled to object and result in a vote of the Property (not only the named Associates can do this, any MP can). But if they've now been requested out, as occurred right now, they are deprived of their appropriate to contest the subject.
All of the SNP's MPs know (or undoubtedly should know) this, but not a single of them rose to protect the right procedures of the Property, enable by itself their previous colleagues. As a substitute they sat silently and appeared the other way, some of them visibly smirking.
It was in reality remaining to the Tory chief whip to do Hoyle's job for him 45 minutes afterwards (immediately after the Speaker had misnamed MacAskill "Kenny Maskell"). Only a person of the dozens of SNP MPs existing (Angus MacNeil) then said "No" to the suspension.
A starker, more dismaying illustration of the condition of the supposed bash of Scottish independence, whose representatives are now really easily and cosily ensconced on Westminster's perfectly-padded benches, would have been tough to contrive.



[ad_2]

Supply link